Around here....
We've had visitors from Queensland. It was so much fun having my Mum & sister come & stay for a couple of weeks. We miss them already!!
Around here...
Winter has set in for sure. Foggy mornings & good frosts leading to beautiful sunny days ~ can't complain :)
Around here...
The pigs are finally residing in a bigger paddock area surrounded by electric fence. They seem very happy & haven't attempted any escapes ( that we know of).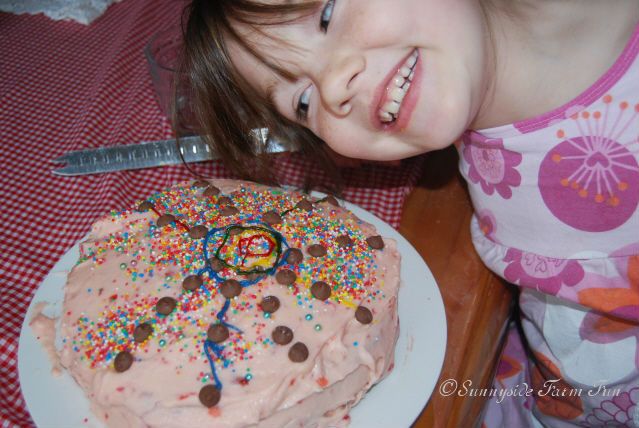 Around here...
My little homemaker in training has been busy baking ( she's very good ~ even if the decorations are a little lairy :)!
Around here....
We have finally completed our term 2 school work 2 days early & so are enjoying winter holidays. We finished with some fun art with the twins!
Around here...
To celebrate the end of term they had a sleepover on the floor ~ all 4 in together. Had to smile at my boys sharing a pillow.
What a blessed life we have!!!
I hope you are having a lovely week as well my friends!