Spring is here in all it's beauty!!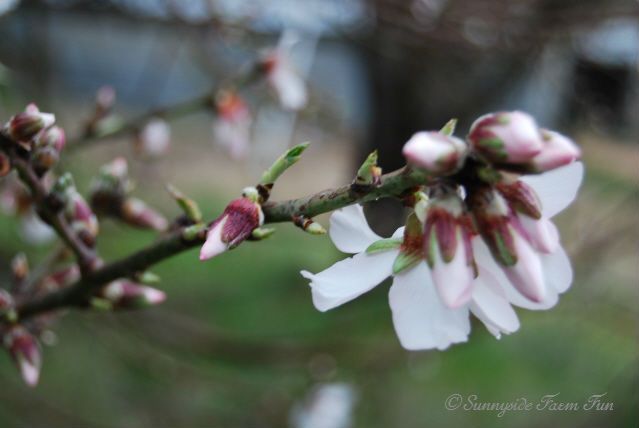 I just love spring & even though I'm sure that this part of the world will have a few more flings with winter before it will settle into truely warmer days, just feeling the slightly warmer temperatures makes you ache to be outside in the beautiful sunlight ( unless of course we are experiencing the spring rains we desperately need). Today was very hard to sit down & do school when outside is beckoning so strongly!
With gardening weather comes dreams of juicy, red, homegrown tomatoes, delicious, pickled beetroot & cruchy, golden corn ( should I have any success with my corn this year ~ but a girl can dream right??) And it's time to get your hands dirty & begin planting those seeds into the ground.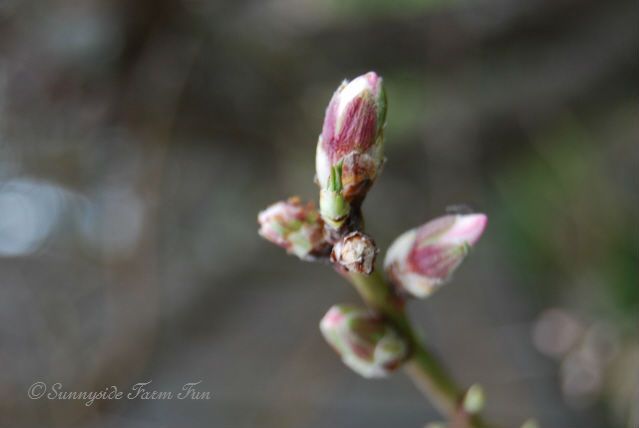 A couple of weeks ago amongst the craziness of the end of lambing ( yes, it's officially finished), I sat down and planned my summer planting. Yes, it was later than it should have been, but since I don't have a greenhouse ( I mean, I do call our shadehouse green, but that's because it's got green shadecloth, not because it functions as a true greenhouse ~ just to be confusing :) & since the weather was still very cool I figured that I wouldn't want to be too early in getting my seeds into the ground ~ we have frosts around here. Of course the seeds that needed planting into punnets could have been planted a good fortnight earlier, but I figured what is a fornight in summer (at least I got to it while it was still August on the calender)???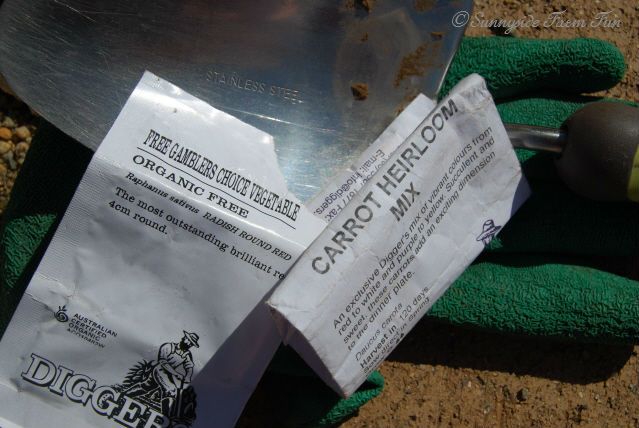 Which leaves me to you ~ if you haven't begun your seeds yet, don't worry....most say to start in spring & although you can give them a jump start by starting in August (or even earlier depending where you live), you can still get away with planting in September & get a good crop before cooler days arrive again.
So here is my planting plan ~ we live inland NSW, so adjustments must be made for climate ( I am a big fan of the Diggers Club
'Sow what when'
chart for Australian gardeners ~ it's also in their book
Australian Fruit & Vegetable Garden
which my sister brought for me for my birthday last year after I had checked out the library's copy about 10 times. ~ She got it from Big W for cheaper than it was from Diggers, so search around a bit if you are hoping to purchase it!)
This year I am trying my hardest to get through my stock of seeds before they go out of date. I had very few to purchase which I'm thankful for, but it does mean that I had to use the ones I had & am not trying any new kinds.
Note: I already have lettuce, spinach & onions in. Also my garden space is limited until I can harvest some garlic in December.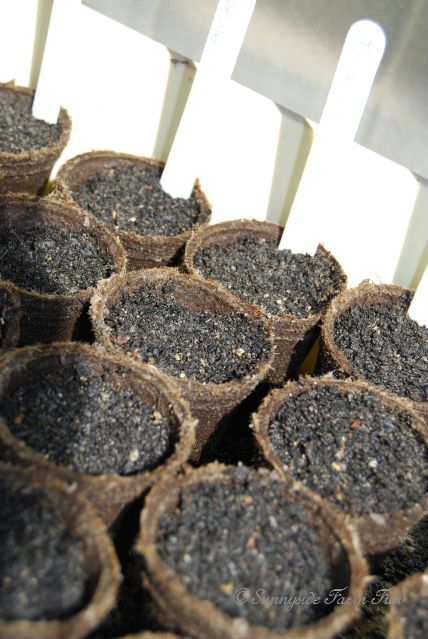 AUGUST PLANTING:
PUNNETS:
~Tomato 10 colour heirloom mix *
~Galapagos Tomato ( this was a free seed packet & I'm not sure if this is the best climate for them).
~
Red Fig Tomato
(these grew prolifically last year & we had them well into May)
~
Amish Paste Tomato
~
Beetroot heirloom mix
*
~
Silverbeet ~ Yellow & Red Mix
I planted these last year & they have done so well over the year. I know they last for two years, but I thought if I plant another row each year it will mean we should always have a supply at hand ( assuming a naughty cow doesn't open up her gate & come & eat them to the ground ~ they do grow again, it just takes a while :)
~
Garlic chives
~
Common chives
~
Cauliflower ~ mini
~
Coneflower
Because it was so late in the month I also planted (usually I would plant early Sept, but it almost was :):
~
Chilli ~ hellfire mix
*
~
Capsicum ~ Mini Sweet mix
*
DIRECT:
~
Carrots ~ heirloom mix
*
~
Radish
SEPTEMBER PLANTING:
PUNNETS:
~
Rhubarb~ Victoria
~ Sunflowers~Little Diggers
~ Basil ( these are from the many seeds I saved from last years' prolific basil harvest )
~
Stevia
DIRECT:
~
Corn ~ honey & cream
~
Corn ~Baby corn/ popcorn
( we are after the popcorn so will leave it to mature).
~
Carrots ~ heirloom mix
*
~
Cucumbers ~ Spacemaster
~
Beans ~ lazy housewife
( some from seeds I saved & I need to use the rest of the packet as well)
~
Beans ~ stringless pioneer
( saved seeds from last years harvest)
~ Marigolds ( as pest control around garden beds)
~
Queen Anne lace
( I got a free packet & haven't planted them yet)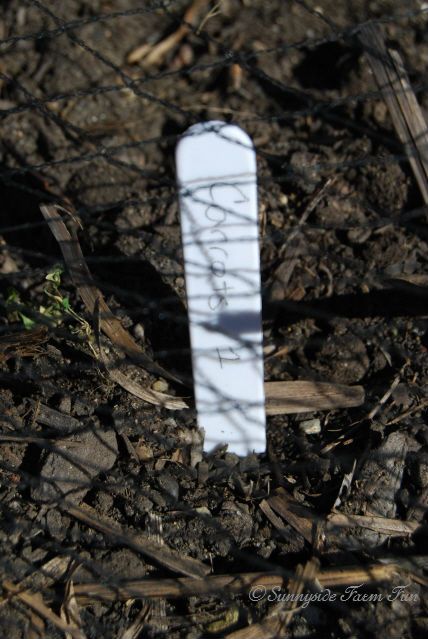 Note the bird netting ~ I need this to keep my free ranging chickens out!
OCTOBER PLANTING:
By October we are frost free, so those more sensitive plants can go into the ground.
DIRECT:
~
Rockmelon ~ Minnesota Mini
(Last year I had no success with these ~ shall see what this year holds)
~ Corn (as above) ~ successive plantings.
~ Carrots ( as above )~ successive plantings
~
Pumpkins~ Australian Heirloom Mix
*
~Pumpkin ~ Qld blue ( seeds saved)
~
Peanuts~ Virginia
(I'm trialling these as I'm not sure this is the best climate to grow peanuts, we shall see)!
* Just a note about the mixes. I have found that I am unable to identify the different types in the mixes. Although for beetroot & carrots that's not a problem, for the others ( particularly tomato) I would love to know which kinds I was dealing with when I planted the seedlings out. I won't be buying mixes again.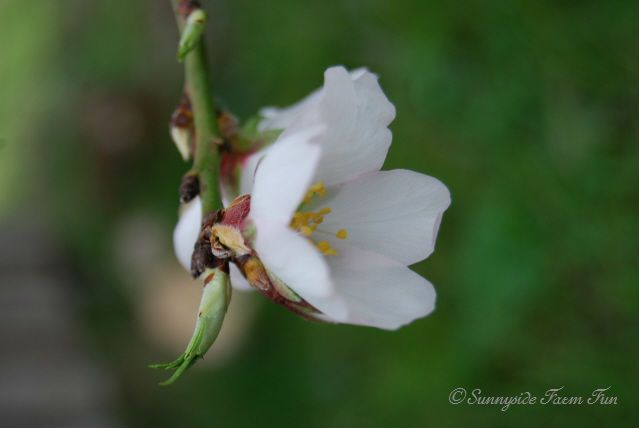 Well this is my plan ~ they say without a plan you won't succeed. My hubby would laugh & say I'll kill half of the plants I put in plan or not, so we shall see :) Each year I am slowly learning what not to do the hard way, but I'm enjoying it & gradually building up the amount of food we produce ourselves!!
What's your gardening looking like?
Linking up with:
and