Homeschooling is such an important part of our every day life here at Sunnyside Farm.
Living in quite an isolated location makes us sometimes feel rather alone in our homeschooling endeavours.
That's why I find so much encouragement from the online homeschooling community & one particular highlight of my month is when
The Old Schoolhouse Magazine
link comes to my email (it is a digital magazine). When I was asked to review
The Old Schoohouse Magazine's November issue
I couldn't have been happier ~ after all what a great excuse to sit down & have a really close look through it & then recommend it to my friends who may not have heard of it after all. And the best part of all ~ IT'S FREE (it is also available through free apps at
www.TOSApps.com
) ~ which means everyone can get a copy to try!!
The
Old Schoolhouse Magazine November issue
is primarily written for homeschooling families, but please don't feel excluded if this is not the path you have chosen with your family. There are many topics covered that are of general interest no matter what you educational choices are for your children. Topics such as the Amish ( a group of people that certainly fascinate me), avoiding the self pity trap ( an article that everyone should read no matter what age or stage you are in), poetry ~ reading & reciting ( what child doesn't need to know how to do this properly?) etc.
However, the principal purpose of this publication is to provide information on different curriculum choices, advice on teaching various subjects, helpful teachings about different homeschooling styles & encouragement by experienced homeschooling mothers to those who are now walking that journey of educating their children at home.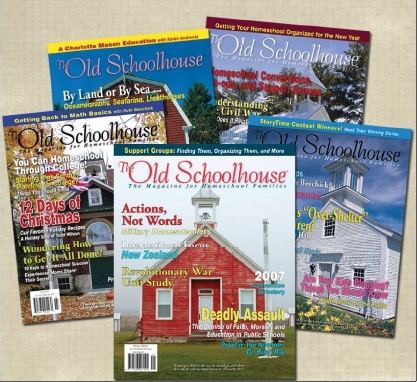 So much of this magazine I would have liked to linger at length over. I sat down pen in hand writing quotes & notes to myself for a rather relaxed, yet enjoyable evening when hubby was out at a meeting. I particularly enjoyed reading about how to help out single parent families. I have a lot of respect for those mothers who choose to homeschool alone without the support of a husband, but I had never before really thought about how I can come alongside them & help them ~ it may be something as simple as taking their children to the park to give them a break for a few hours or even on an excursion along with our own precious family.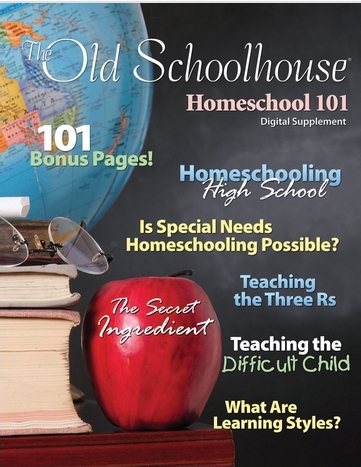 I also found the sections on poetry & music uplifting & informative. I only found the timing slightly off for our family as we studied poetry last term ( smile), however I'm sure we will continue to study it throughout the years ahead. There are so many gems: exciting ways to get your child to write poetry, looking at poetry as a jigsaw and fun ideas for poetry lessons were excellent resources for any parent to read. Of course music is near & dear to my heart as we seek out ways to incorporate more of it into our homeschool next year (I'm going to check out some of their products mentioned and we are already enjoying the free music software!). The article on toys was timely as I consider what to purchase for our children for their Christmas presents. I especially like the table of different toys & their educational/ playable value.
The highlight for me though was a little article found on page 26 by Denise Mira titled " Refuse to be a victim: avoiding the self-pity trap". This topic certainly challenged me to refuse to give into self pity of any form. It perfectly compliments the thankful spirit I am trying to cultivate.
She writes:
" Don't be tempted to think that others have it easier. God knows the particular challenges each of us have been handed in life..... it's not important what's in your hand, but rather what you're doing with what's in your hand." (D.Mira page 29, Old Schoolhouse Magazine, November issue 2012). Definitely worth thinking about!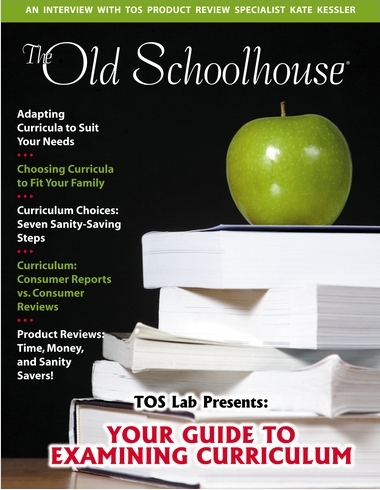 The Old Schoolhouse Magazine
isn't just a digital magazine. Videos relating to various articles add another dimension to this quality resource. Having a visual tour of their homeschooling room adds depth to the excellent article about the Lotts family on page 20. I even enjoyed the videos connected to the advertisements. Maybe I'm strange, but I love seeing how different curriculum works!
I would highly recommend
The Old Schoolhouse Magazine
to everyone who is seeking out godly encouragment in their life. It is especially beneficial for those of us who are meandering through this homeschooling pathway and of course at the price (FREE) it's definitely worth reading each month :)
Have a wonderful day my friends
Blessings
Disclaimer: I received a free copy of this product through the Schoolhouse Review Crew in exchange for my honest review. I was not required to write a positive review nor was I compensated in any other way. All opinions I have expressed are my own or those of my family. I am disclosing this in accordance with the FTC Regulations.