It is with much excitement that we received our first Ipad for Christmas. A truly extravagant present from those who gave it, but certainly much appreciated by the recipients! We have had so much fun with it & one of the first apps we put onto it was the
Wet-Dry-Try App
by
Handwriting Without Tears
.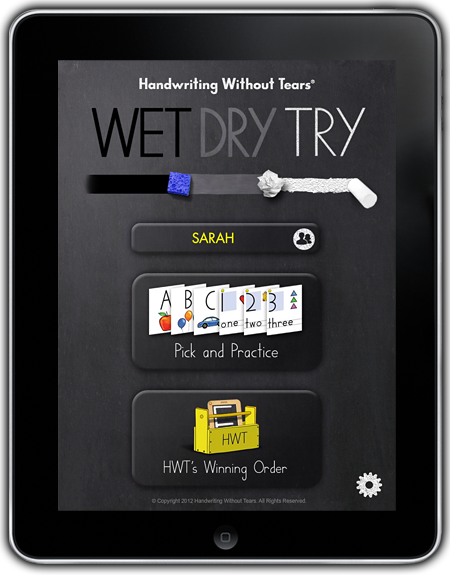 When I was asked to review this app I really didn't know what to expect. At that point we had only an ipad in transit & I was rather unsure as to how easily I would be able to load the program.( I'm not very technologically minded). Thankfully it was so easy even our youngest would be able to do it ( were I to give him the password, which I'm definitely NOT going to do ~ trust me that's secure!). I found the program easy to install & equally easy to use no matter what the age of the user.
Even though we received this through our summer holidays, the children were more than happy to use it daily. It is a fun way to build the child's handwriting skills. We have continued to use it through the past couple of weeks since commencing school work & it is definitely a highlight in their day. I have given it to the twins to use individually each day & they are able to sit there & work completely independently using this program. The only problem is when their turn comes to an end, but often they will use it further after the other school work is completed!!
The Wet-Dry-Try app is a interactive program that utilises the Ipads touchscreen allowing the child to copy the letter numerous times after the initial instructions. It also ensures the child uses the correct motions to form the letter. It comes with two choices ~ for those who already have handwriting skills, the pick & practice screen is perfect for them to choose letters or numbers that they are having particular difficulties with. A couple of my children struggle with reversal of their letters, so I have been able to use this option to chose the specific letter they need to practice. The child successfully completes the letter using the complete wet, dry & try application before they are awarded a star. After three stars the child gets a letter card & I was surprised at how motivating my children found this! They would often beg me to allow them just a few more minutes so they could earn the next card!!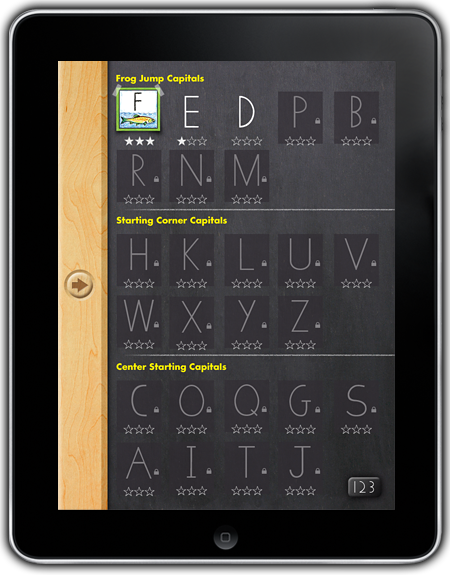 HWT's winning order screen
The other option is 'HWT's Winning Order'. This is particularly beneficial for beginning writers as it uses an already proven order to introduce the letters. The child must successfully complete the first letter before the next letter is unlocked. This allows proper mastery of each letter. The letter formation is modelled onscreen as well as verbally taught. It is so very simple to follow & would allow any child ready for letter writing to easily follow along.
I found that the settings were easy to access & change depending on the student using it, allowing for multiple users being catered for at their own levels. I was also able to lock it at different levels if I felt a particular student needed more practice with a specific letter or number.
I found this app to be beneficial to our homeschool here at Sunnyside, even with children who had already learnt their basic letter formation. For Australian home schooling students using this App would certainly help with making sure the letters are formed in the correct direction, even if you intend to introduce the state handwriting style over a more generic one. It is an excellent base to work from.
I did wonder about using just capitals & numbers, but it was explained on their
website
:
"Children should learn to write capitals & numbers first, because they are the easiest letters to learn, and they set children up for success with lowercase letters & then words."
(
Wet-Dry-Try FAQ's
)
Oh if only I knew this a year ago....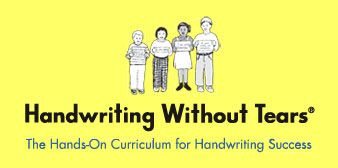 The
Wet- Dry-Try Ipad App
from
Handwriting without Tears
is for any child who is learning how to write or is struggling with letter formation or even just needs a little more practice. It is particularly promoted for Pre-K to Grade 1 students. The app is available through the Apple App Store or Google Play ( for Android) for $4.99.
Have a wonderful day

Disclaimer: I received a free copy of this product through the Schoolhouse Review Crew in exchange for my honest review. I was not required to write a positive review nor was I compensated in any other way. All opinions I have expressed are my own or those of my family. I am disclosing this in accordance with the FTC Regulations.