I know I've mentioned briefly that I've had to change my diet in the past 9 months. This is something I have battled with as I'm still trying to get my head around what works & doesn't work for my body. I've found if I generally maintain a gluten free diet, my body is happier & I don't suffer the debilitating pains that I previously have. You can imagine my excitement when I was asked to review one of a selection of 3 ebooks by Misty Winckler from
Simplified Pantry
. I chose
Simplified dinners gluten-free/dairy-free
.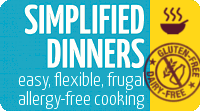 Simplified dinners gluten-free/dairy-free comes as an ebook in pdf format. It is easy to download & very user friendly for the busy cook. It provides quick & easy recipes with very little preparation requirements. The book begins with a basic introduction to gluten & dairy free eating & an overview of ingredients that potentially contain gluten or dairy. It then gives a master pantry list that I found particularly helpful in this new diet I am attempting to follow. It then continues with a wonderful assortment of recipes including slow cooker recipes, beans, taco bar, burritos, stews, soups, salads & a wonderful selection of desserts!

Simplified dinners gluten-free/dairy-free has a unique way of presenting a recipe. It begins each page with the process at the top of the page (often giving the option of stove-top or slow- cooker) following with an assortment of variations to the recipe. It is unique in that it doesn't always give amounts, but rather relies on the cook to be able to work out how much is required for their own family. Misty shares in the introduction that "The primary purpose of these recipes is not so much to provide recipes as to give reminders of the general method of certain standard family dinners." (GF DF Simplified Dinners p5)
This makes adapting for your own family sizes & eating requirements simple.
I found this ebook easy to follow & kept it on my ipad which made it accessible whilst both menu planning & also in the kitchen. I enjoyed the various adaptions to the meals that were presented & was surprised with such a selection.
Each meal we tried was tasty & enjoyable!
Peanut Butter Cookies ( choc added) ~ these are a 'must try' !!
We tried:
* Peanut Butter Cookies ~ multiple times ( I added choc chips to for one batch ~ yes, I know they contain a tiny bit of gluten...not a problem!!) p 32
* Hearty Stew p 25
* Brunswick Stew p25
* Teriyaki Sauce Stir fry p22
* Honey-Balsamic Foil-Packet Fish p14
&
* Teriyaki marinade p 13
All meals were delicious & the whole family enjoyed trying out these new recipes. I intend to continue to incorporate these recipes in our menu.
Hearty Stew (with rice & various other vegetables added).
Simplified Dinners also comes in a 'normal' version. This contains many of the same recipes as the GF DF version, but without the dietary restrictions. For reviews on this product please visit my fellow review crew members.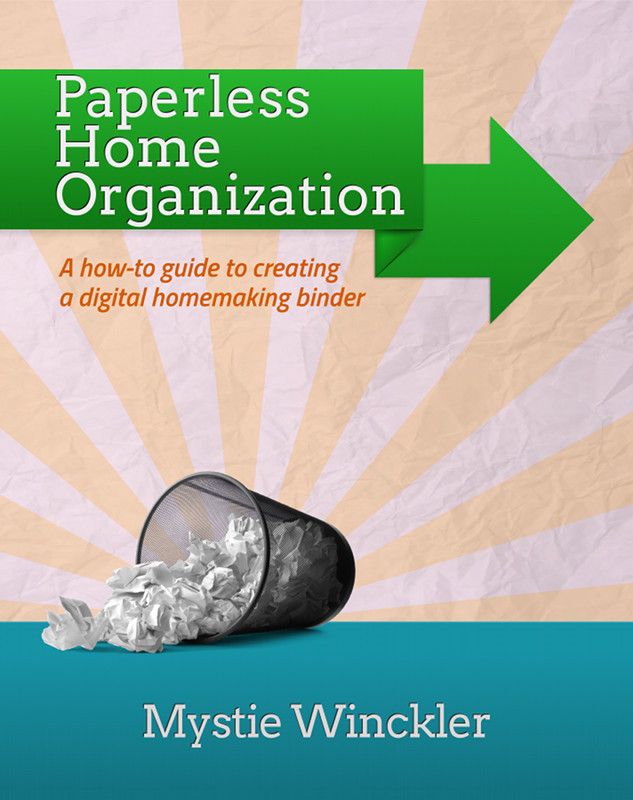 I was also provided with an additional ebook from Simplified Pantry called Paperless Home Organization. This is a step by step manual for introducing a paperless home management/ life management system into your home. For reviews on this product please visit my fellow review crew members.
Both Simplified dinners are available as ebooks (pdf) for $12.99.
Paperless Home Organisation is available in both pdf & kindle formats for $3.99
Mystie is kindly offering a 30% discount to all my readers using the code:
TOS 2013
at checkout.
This applies to all her ebooks until the 3rd June.