The world here at Sunnyside has turned into a green, glittering fairyland. The grass is growing & the animals are thriving & finally, finally we have water flowing through the contours & drainage ways into too-thirsty dams.
In the front paddock is one particularly large contour drain that fills delightfully with water and entices even the most reluctant to done gumboots & go skipping through the puddles. It's slight curves & large capacity show us what life would be like if ever we owned a farm with a creek meandering through it (a girl can dream...)
Of course there are other occupants here at Sunnyside that take this preoccupation with water further than a little gumboot splashing .
Our crazy four meandered down the paddock to a favourite area of the glittering ribbon in the icy cold breeze. Sure the sun was shining, but underneath it's perceived warmth a chill filled the air. Yet it didn't stop them...
It all began quite innocently really, a quick run & splash....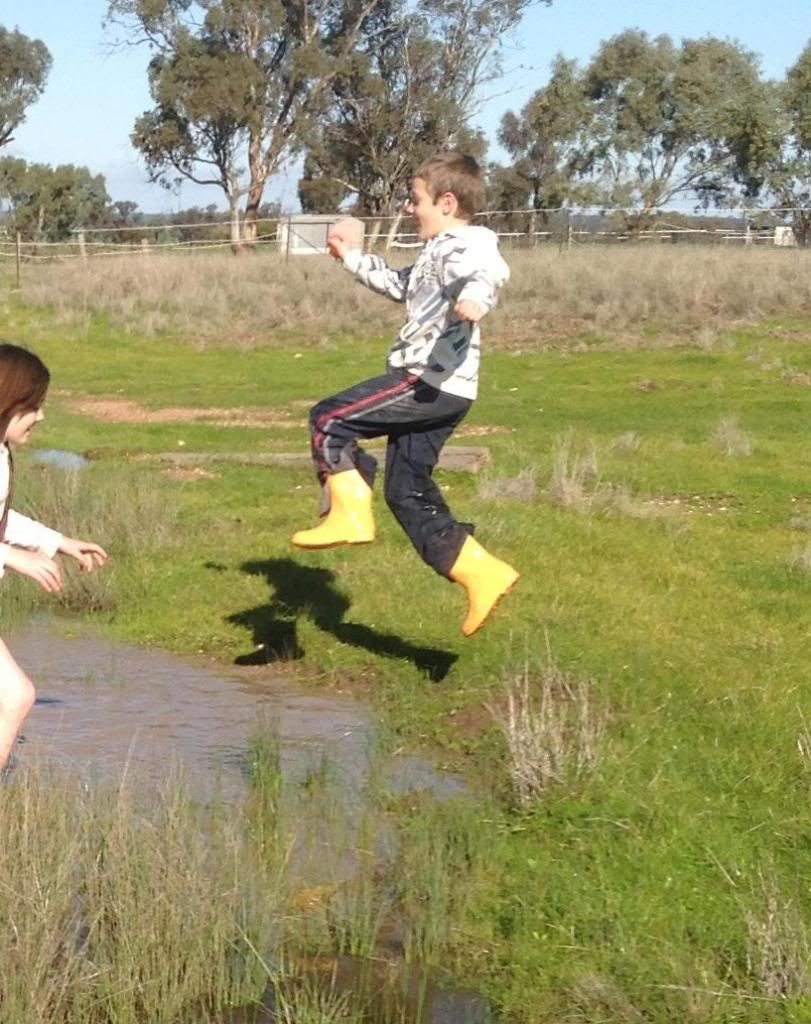 For Grandma: this is Eli. Jud had the red pants on.
Soon pants were rolled above the knees & boots discarded...
Yes, they are part kangaroo ;)
And then they were completely immersing themselves into this breath-taking, tingling water.
The delightful sound of laughter rang loudly through the cool air ( is there any sound as wonderful as children having fun??).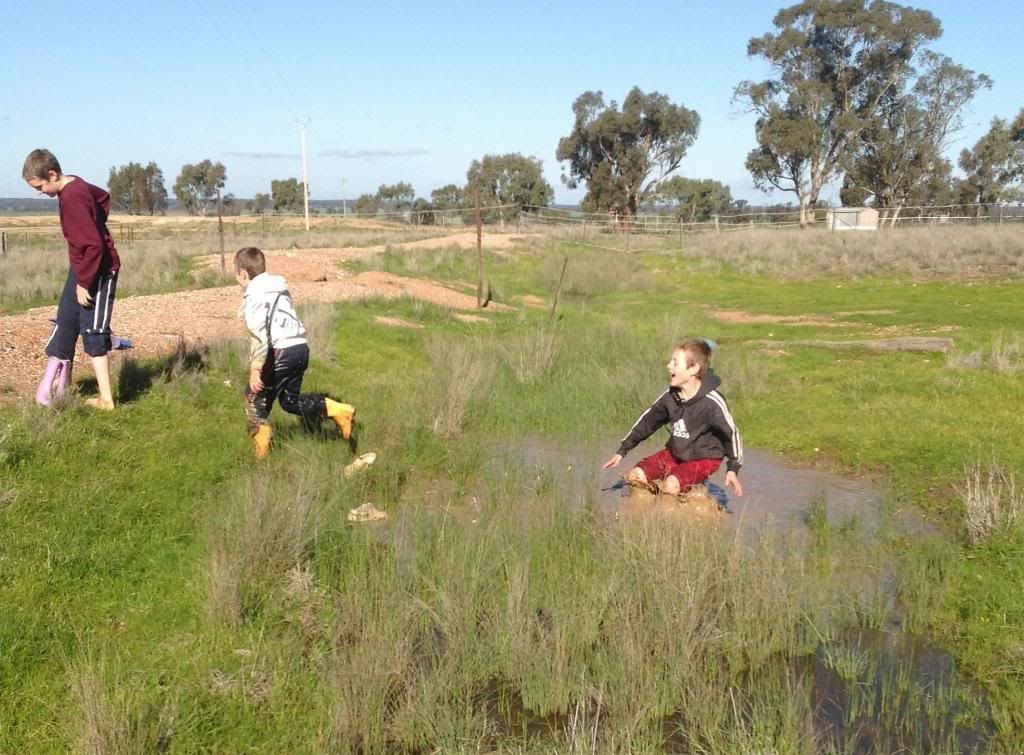 But quickly the temperatures turned lips blue & fingers shivering so the mud covered, wet & cold children collected their things & headed home for a warm shower to warm little bodies & hot chocolate to warm little tummies & school work to warm their minds...
(For some crazy reason I love this over exposed photo)
Sometimes it's these little things in life that remind us to enjoy the moment, to treasure the day. And even in the midst of the most 'normal' of times, learning to enjoy these precious, muddy, crazy, laughter-filled moments is what keeps us looking forward.
Thankfully no one came down sick....
Have a wonderful, blessed day friends