Ancient history is something that myself & many of my generation know very little about. It was only briefly touched on during our schooling, but unless you chose it as a specific subject or it holds special interest for you, your knowledge is probably like mine ~ severely lacking. When we were given a review copy of
Mayan Mysteries
by
Dig-It Games
,
I really realised how much I had to learn. Of course I did have a certain 10 years old who LOVES every kind of history ( & far surpasses his mother (& most adults) in historical knowledge) eagerly awaiting the sign in code too! With anticipation we opened the
Mayan Mysteries
game by
Dig-it Games
and excitedly entered a world of intrigue & mysticism, looters & archaeologists, ancient times & a yet a rather progressive civilisation.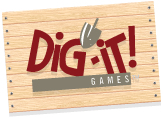 Mayan Mysteries
makes learning fun. Rather than sitting down with just a text book,
Mayan Mysteries
allows the student to actually enter the field as an archaeological investigator & ensures that they really understand the information being taught. It engages the student's natural curiosity to learn facts about the Ancient Mayan Civilisation.
Mayan Mysteries
provides relevant information to give you an unforgettable experience and to ensure a full comprehension of the topic being studied. It ensures the student participates in reading comprehension, science, geography, maths & analytical thinking activities.
Mayan Mysteries
is an Internet based game that allows the player to take part in solving a crime as they engage in various activities, quizzes & pursuits. Upon entering the game you 'travel' to Guatemala and are made part of a team who must solve a particular mystery surrounding an ancient Mayan artefact. Throughout the solving you will learn about the Ancient Mayan civilisation, modern archaeology including some of the issues surrounding it, as well as the ancient & modern geography of this central American area.
The game presents learning in such an exciting way that the student will anticipate using it. The 'investigators' travel through various archaeological digs & even back into Ancient Maya to learn all about this intriguing people. They participate in unearthing various artefacts, working out currency transactions & even decoding the Ancient Mayan language into English. These activities allow the student to collect relevant evidence to help solve the mystery. Throughout the game a book appears at intervals with applicable information for the topic being studied (and there are a large variety of topics which ensures the student gains a strong knowledge about this ancient civilisation). The information must be read to ensure you can progress in the game. The knowledge is presented in small sections to eliminate boredom. To check comprehension a short quiz is then presented after each section. Correctly answering the quiz will ensure you continue to evade your pursuers. The book also contains links to various websites that will give more information should the student with to delve a little deeper into the topic being studied.
We used
Mayan Mysteries
as a fun tool to learn more about the Ancient Mayan Civilisation. To study Archaeology & Geography was a bonus. Zai who is 10 years old used it daily until he had fully completed the game. Zai thought that it was a lot of fun & he appreciated learning about various aspects of these people & this area. He has a passion for history & thoroughly enjoyed learning all the many facts presented. Zai was able to use
Mayan Mysteries
independently with only a little help required with the currency conversion maths. Zai would like to replay in the future to try & better his score.
I must caution you that the Ancient Mayan false religion is briefly presented including human sacrifices and various predictions that were made. Students require adequate maturity to deal with these subjects. Zai was fine, but I wouldn't allow our younger children to play it yet.


Mayan Mysteries
is recommended for students in grades 5 to 9. It is available from
Dig-It Games
for a single user for $21.99. An ipad app is also available.
Any student studying the Ancient Mayan Civilisation would highly benefit from this well thought out, information packed, yet fun & engaging game.
We are eagerly awaiting the release of
Mayan Mysteries
2....where the mystery continues...