Lapbooking is an educational method that involves students making mini-books about the topic in which they are learning. I have never experienced lapbooking in our 4 1/2 year of homeschooling. For some reason I found the whole idea rather intimidating. When I was offered to review the
Dolphin, Porpoises and Whales project pack
by
In the Hands of a Child
I thought we'd give it a try. Not only did we love the lapbooking project pack, but my children are now eager to continue our lapbooking journey!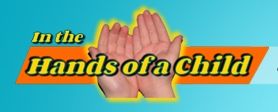 In the Hands of a Child
is a premiere supplier of lapbooking materials . They have numerous project packs on a huge variety of topics for various ages. We used their
Dolphins, Porpoises & Whales Project Pack
for K - 4th Grade. A project pack is a bite-sized piece of curriculum that contains many learning areas within it's multiple activities, all on the same topic. This project pack came in a digital ebook version, although other options are available depending on your particular needs. The project pack contains all the instructions, teaching & printables required to make 20 mini-books to complete your entire lapbooking project.
Dolphins, Porpoises and Whales
by
In the Hands of a Child
commences with a brief overview of what lapbooking is & how it works. I found this particularly helpful being new to this learning format. A schedule is given that enables you to complete the entire lapbook in 7 days & then easy-to-follow instructions are provided on how to complete each particular activity within the project pack. Photographs of a completed lapbook are then shown to assist you in instructing your children to successfully finish the project. This is followed with 11 pages of teaching material (the research guide) provided in short, easily understood sections, suitable for the younger students. This is where the facts & information about
Dolphins, Porpoises & Whales
are presented. The 20 mini-book activity printables are then given. There is an enormous variety of activities which provide the opportunity for the student to use a large range of skills. A lapbook is a simple, enjoyable, yet thorough way of teaching about a particular topic to your child.
A typical lesson using the
Dolphin, Porpoises & Whales project pack
includes learning a new vocabulary word & it's definition. These are all provided printed for the younger students & they simply have to cut them & paste them together. A short section is then read from the Research Guide & any additional books you may wish to use. Then a hands-on activity is given for the student to complete. These steps are then repeated up to 3 times throughout the scheduled day.
I used the
Dolphins, Porpoises & Whales project pack
with Eli & Jud ( Year One twins). It came in digital form as an ebook & I printed it off in it's entirety (with additional copies of the activity pages for the boys). This enabled me to easily access the pages whilst teaching the boys. I found the instructions were simple to follow & understand. I was surprised that very little prep work was required before teaching the lessons (for some reason I thought lapbooking would mean hours of prep work for the teacher). I did find I initially flipped a lot through the sections as I was unfamiliar with a few elements & also how each activity went together. The boys thoroughly enjoyed completing the activities & learning new facts about these amazing animals. They are so proud of their projects & will treasure them for a long time.
We enjoyed this new method of learning & the only issue I had was that the schedule was too intense for our schooling style. We have a lot of different subjects to get through each day & consequently the boys were unable to complete 3 activities from the project pack on top of their other school work. This would be possible if you schooled differently to us though. We simply used the project pack for longer than the prescribed 7 days to complete it in it's entirety. In the future I intend to use one project pack per term.