In celebration of this day when we stop & appreciate those special people in our lives, we are having a GIVEAWAY here at Sunnyside Farm Fun.
You may remember when I reviewed
My Beloved and My Friend by Hal & Melanie Young.
(My Review can be found
HERE
.) Hal & Melanie are a dynamic husband & wife writing team who are best known for their book "Raising Real Men". They have again taken pen to paper (errr..fingers to keyboard) to write a book especially for married couples that will both challenge & inspire you!
Hal & Melanie have very generously offered to giveaway both a digital copy of
My Beloved & My Friend
as well as an audio copy to one of the readers here at Sunnyside Farm Fun. This is a wonderful prize & I am so excited to be able to host this Giveaway!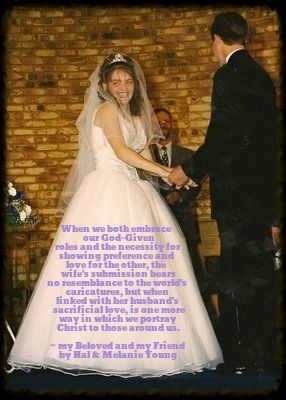 I'd love for you to win & know this will encourage & enrich your life!
Please enter using Rafflecopter:
I hope you have a wonderful day friends
Blessings