Some of my children are particularly passionate about history. They read every history book, watch every history documentary & know, oh, so much more than I do. When we were offered the chance to review Project Passport World History Study: The Middle Ages by Home School in the Woods they eagerly agreed. These lessons have been much anticipated in our homeschool ever since.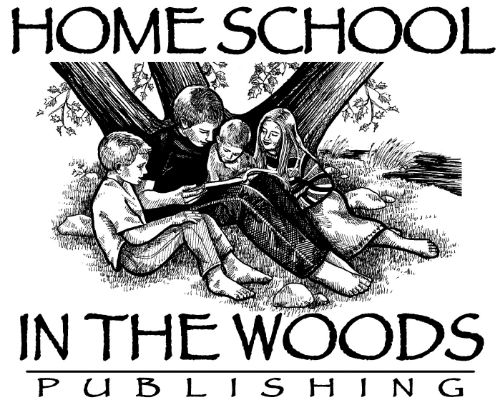 Project Passport World History Study: The Middle Ages comes as a complete package of printables including the teaching material, projects & activity instructions & even relevant recordings to ensure the student gets a thorough look at this period of time. We received it as a digital download. I was surprised at the quantity of instructions, printables & recordings that were included. Everything to complete an extensive lapbook, while gaining a comprehensive look at many aspects that are encompassed within the Middle Ages.
Project Passport World History Study: The Middle Ages takes students on a journey through the Middle Ages. It contains 25 different stops (lessons). Each stop focuses on a different topic within that time period such as everyday life, clothing, food, science & invention, knights, the church etc. The teaching pages for each stop are easy to read and understand. I simply read these aloud to my children while they completed some of their hands on work. We found the topics included sparked many discussions. I also found that my children eagerly sought out other books on these topics & read them in their free time!
Each stop also includes a 'travel itinerary'. This gives step-by-step instructions on what the particular lesson encompasses. Throughout the lessons the student works on various larger projects, such as a newspaper, postcard collection & snapshot album, as well as some smaller projects particular to that lesson topic. Full directions for various activities are also included. Some instructions contained different options for the teacher to choose from depending upon their student's particular learning styles.
One of my favourite parts of the package is the inclusion of seven MP3's. These are presented as 'audio tours' & are fun to listen to. They also add another learning element to the lessons.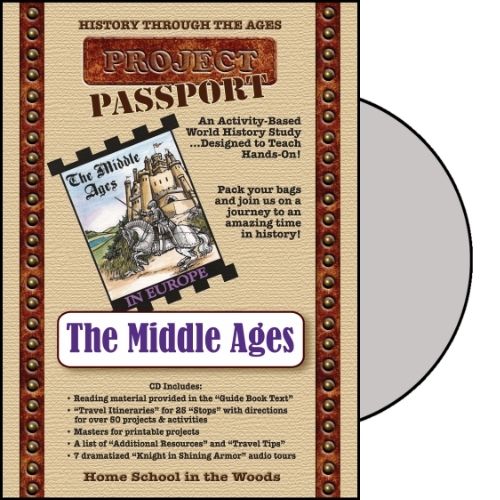 We have used Project Passport World History Study: The Middle Ages in our homeschool over the past few weeks. The children have thoroughly enjoyed every lesson & request them daily. I used it with all four of my children. One of my twins (3rd grade) has struggled with a few of the activities, but the rest have really enjoyed it. I have found it particularly relevant for our 6th & 7th grade children who have thrived with this new way of learning.
I have never completed a lapbook with all my children before. I will admit to being nervous about the whole thing as this is far more extensive than anything we have attempted before. When I initially opened the download file I was rather overwhelmed with the quantity of things included. Thankfully I was able to work out what was what after a bit of exploring ( reading the 'travel tips' really helped). I was unprepared for the amount of printing that was required. I initially began to print off everything, but soon realised that it would be better to just print off what was required for the next lesson otherwise I would spend many hours printing. I did have to purchase additional items such as coloured paper & folders to be used in the projects. I was rather nervous about completing so many different projects with my children (I am not generally a big crafts person), but I found the instructions in the 'travel itinerary' very simple to follow which allowed me to then easily teach my children what they needed to do to complete each project or activity.
Overall, we have loved using Project Passport World History Study: The Middle Ages. The content is fun, the activities are relevant & the projects are varied & easily completed. This is a new way of learning that my children are relishing. I am sure that when it is completed, each child will have a lapbook that they can be proud of!
Home School in the Woods can also be found at:
Facebook
Twitter
Pinterest
Google+