We love our jersey cow Miss Bessy. We got her when she was a
month old calf
& we have loved making her part of our family ever since. We handfed her & made sure she had lots of loving & she quickly grew into a very naughty older calf. Many
adventures
we had with her as she went through those turbulent adolescent months.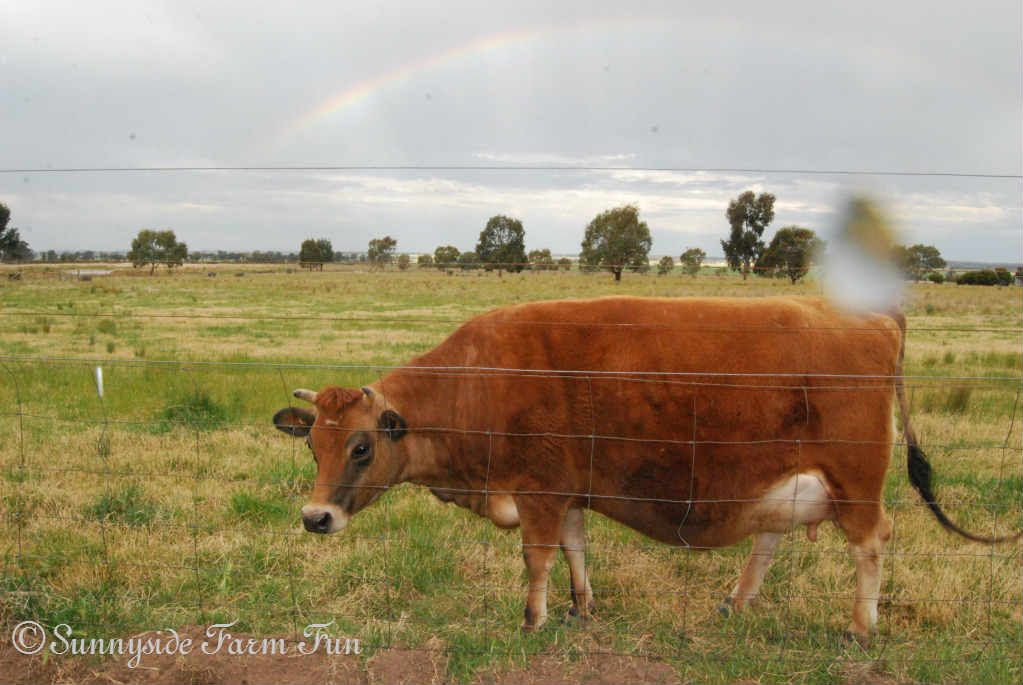 Last December we were finally able to
send her out to the bull.
I was so excited because although she is a gorgeous cow to look out, we don't keep animals around here who don't earn their keep and she was still quite the handful at times.
We watched her with eager anticipation the months after she
returned
from her 'visit' and eventually (it did feel like a long time) we were pretty sure she was expecting. One major change we noticed straight away was that she was much more placid! The rest took a few months to notice.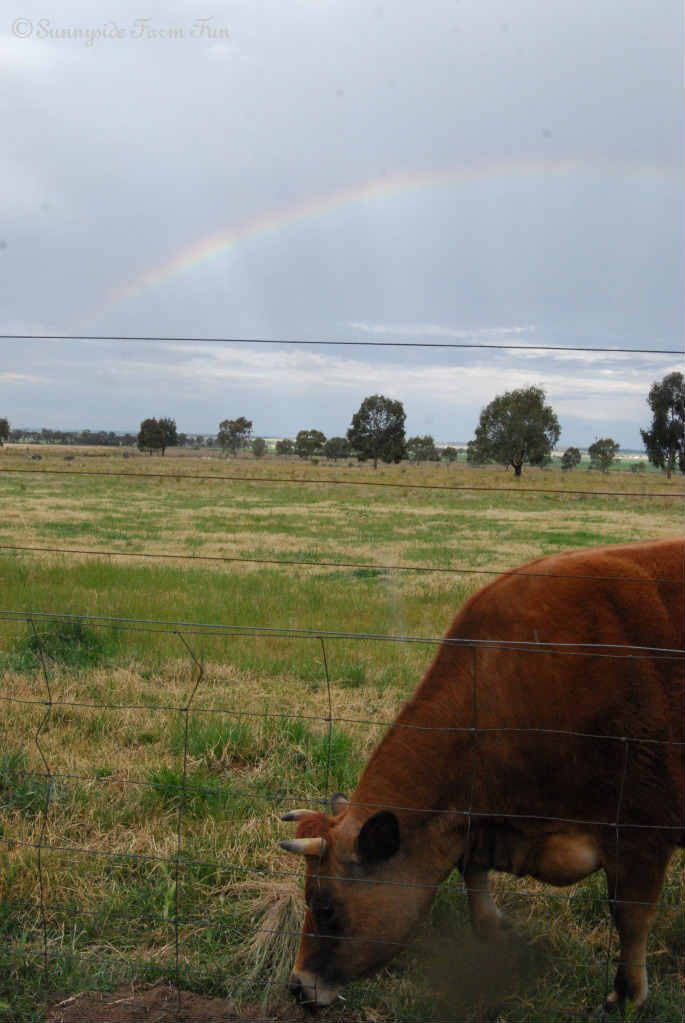 It's been with eager expectation particularly over the past few weeks that we've observed the changes in her body that signal her upcoming birth (post to come on that as I was so eager for details that I tried to record what I noticed for others).
Last Sunday evening we were outside when we noticed what appeared to be the start of labour ( we'd been reading up on it). I was so excited especially when I checked her after dinner and she was definitely in the first stage. I decided to camp out by the cow pen to watch ~we knew being her first it could be anywhere from a few hours to around 13 hours.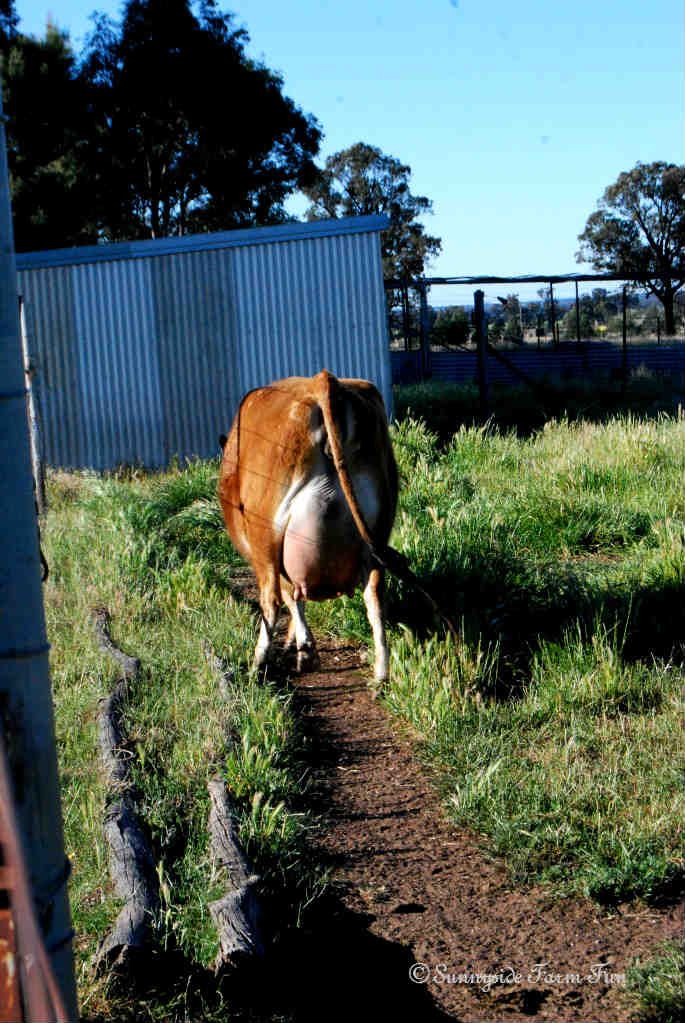 Eventually we put the children to bed as things seemed to be moving very slowly ~ we could tell they were moving, but it was getting late. I sat sleeping bag around me watching to see how she was going. She really hated being disturbed by my torch, but I would check her every so often getting frustrated at the slow progress. As the evening wore on I got colder & colder ( we were having a final wintery fling weatherwise). Eventually I was sitting there shivering and I knew that I had better get inside or else I'd end up sick (especially since it could have been anytime up to 7am the next morning in a normal timeframe).
We set our alarm and checked her during the night.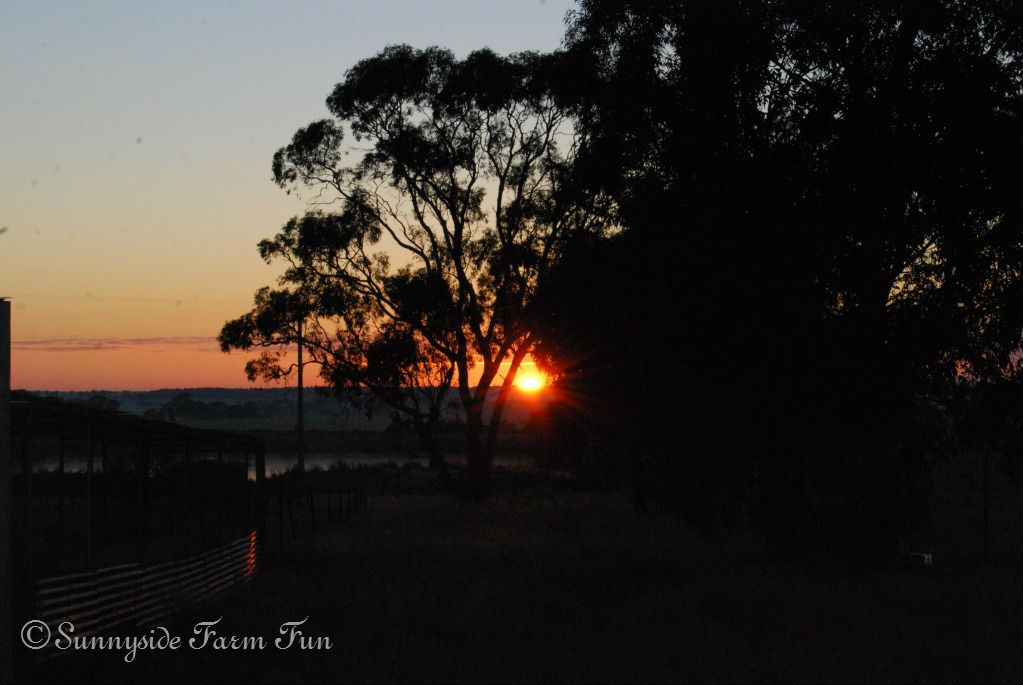 At the 2am check she looked much the same.
At the 3:30am check she was down with the calf half out ~ stillborn.
Dave made sure she could get up and she began mothering her little calf straight away. I was so thankful that at least Bessy was alright.
It was a very sad Bessy we found in the morning sitting close to her little chocolate brown calf. I never really have seen a cow's emotions before, but she was obviously upset ~ it made me cry inside just watching those tired/sad eyes.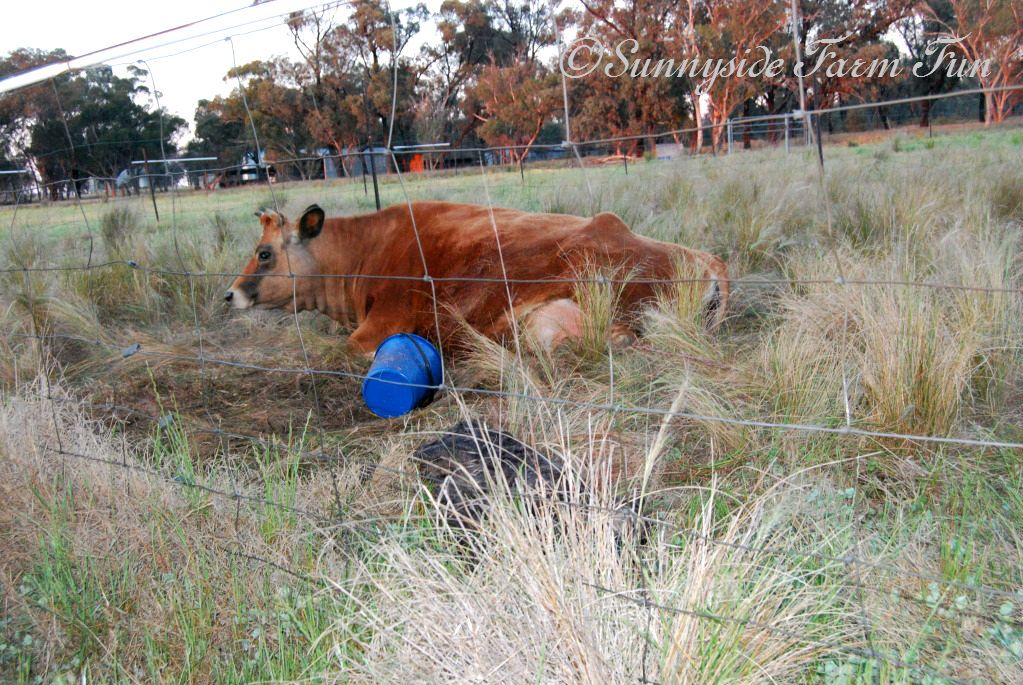 Not everything goes to plan on a farm. In fact many things go differently to how we think they will, but that's alright because that's not the end of the story....
....it's only the beginning of another series of adventures here at Sunnyside Farm!!!
Linking up: