(Garden & Kitchen edition~ quite by accident :)
Each weekday I'm trying to capture something that I think is beautiful or something that I'm thankful for...
Monday 5th...
Breakfast muffins ~ it's become tradition on Mondays. It's always nice to have a little something warm when it's cold outside ( I make a gf & a normal batch to last us a few days (theoretically ~ have you met my children??))!
Tuesday 6th..
.These beautiful flower that brighten up a winter's day. How I'd love a lens like
this lady
has to capture this properly, but for now I'm enjoying the flowers anyway!
Wednesday 7th...
Winter greens ~ slightly nibbled bok choy which I used in a shepherds pie for dinner.
Thursday 8th...
This wooden planter box that I replant each season with different flowers which make me smile as they greet me at the door. Made for me as a birthday gift a couple of years ago by my wonderful father-in-law!
Friday 9th...
Parsley growing prolifically ~ so thankful after a season without it!
Joining up with the lovely Miranda for...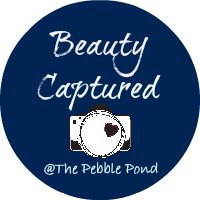 Have a lovely weekend friend