When I was offered the book
At Home In Dogwood Mudhole
to review by Frank Sanders I was intrigued. I downloaded the sample chapter & was immediately engrossed. Since we are an ex-city family turned country bumpkins also, I could relate to much of the contents. I immediately affirmed that I would love to review this product! I received
At Home In Dogwood Mudhole Volume One: Nothing that Eats
in pdf format which I downloaded to my Ipad.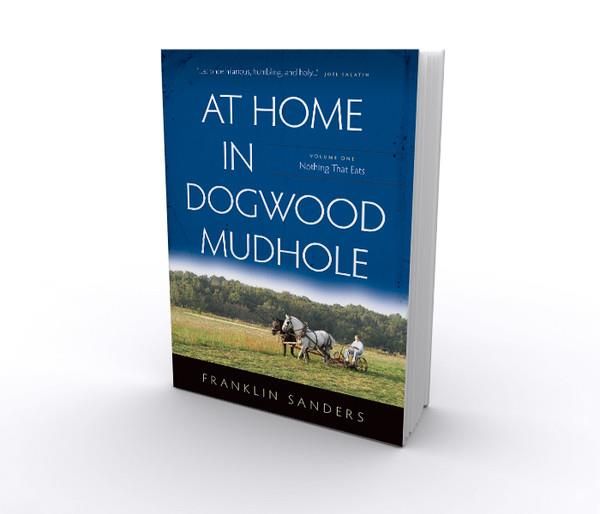 At Home In Dogwood Mudhole
is a collection of short stories originally written by Franklin Sanders for his
Moneychanger Newsletter
. It is the story of his family & their transition from the city to farm life. Referred to as "an agrarian epic", Mr Sanders welcomes readers into their lives with his witty humour & talented story telling. The Sanders family includes Mr Sanders, his supportive wife & their seven children. Throughout the book sons & daughters-in-laws are welcomed into their midst & the family continues to grow as grandchildren are added!
At Home In Dogwood Mudhole Volume One: Nothing that Eats
begins in 1995 and spans over 7 years to 2002. It is the first in a 3 book series with the third yet to be released. Reading this book reminded me of reading through a blog (yes, I am guilty of reading certain blogs from start to finish as I love to read the true story of the writer). Each small tale contains a different story or topic as each post would, yet they are all woven together with common themes, characters & settings.
Image Source: At Home In Dogwood Mudhole
The Sanders family are a Christian, American Family from Tennesee. They take their history very seriously & were heavily involved in the civil war re-enactment scene. At the start of the book is several tales of various re-enactments surrounded by enchanting stories about their children, animals & general life. The Sanders took the looming Y2K threats seriously & this was the pivotal reason they moved to their farm at Dogwood Mudhole in mid 1999. Whatever the reason they moved, the stories from their farm were so engaging that I had troubles putting the book down. From the 'Demon Cow' (I think we have her sister here at Sunnyside) to 'The stupidest animals in the world' (sheep) I was completely engrossed. Although we live in an entirely different continent, there was so many parallels between the Sanders country adventures & our own that I could not help but fall in love with this book. Living on the farm ourselves and trying so many new things with very little knowledge or advice, I could relate to the Sanders adventures with very similar outcomes to our own. When it came to their pig, chicken, sheep & cow adventures ( & definitely the milking...) I was in fits of laughter . I cannot wait to share this book with Dave so we don't feel so alone in the mistakes we make!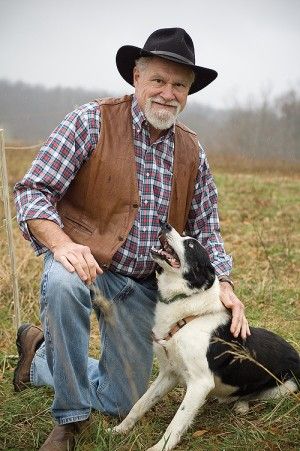 Mr Sanders is very articulate and writes beautifully, yet there is no pride within the contents of his book. He is a man who loves his God, loves his country, loves his family & loves his life. He is brave enough to be honest about his own faults, yet will fight relentlessly when he sees injustice. He is obviously well loved & he leads his family well. This story left lingering the wish of a multi-generational farm for our own family ( & made me miss even more our parents). I did however feel entirely encouraged that we are not alone in this crazy, agrarian lifestyle we have chosen!
I will admit to my discredit (but because I want to write a balanced review), I found the beginning of the book rather difficult to get into. I am Australian & I have enough troubles keeping the states of America sorted (please don't ever test me). When different towns & cities were mentioned I was completely lost. The civil war sections were not relevant & the small town businesses he mentions are not useful to me ( although I love that he includes them as I believe very strongly in supporting small, local businesses). I had not idea anyone actually took Y2K seriously & was rather surprised (& mildly entertained) by this. At one point I almost put the book down. I am so glad I had to read it through for the review because had I discontinued reading I would have missed the gems contained further within the pages. Once I finished I realised that Mr Sanders added those beginning stories as they introduce the real Sanders family to the readers ( & don't worry, they found good use for their Y2K food...).


Image Source: At Home In Dogwood Mudhole
At Home in Dogwood Mudhole
left me thoroughly loving this lifestyle we (& they) have chosen. It encouraged me that we are not alone when things go wrong ( or pigs escape....again). It also encouraged me to stand strong for the Lord!
&
are both available for purchase from
At Home in Dogwood Mudhole
for $22.95 each in paperback or $16.95 each in kindle/epub/PDF format. (Sample chapters are available at their website).
I know someone who may be receiving these for Christmas.....shhh...
At Home in Dogwood Mudhole Volume Three: The Sage of Dogwood Mudhole is scheduled for release in the near future.
To read other crew reviews please visit: