Long time readers of my blog know how important I think it is to cultivate romance within your marriage. Let's face it: marriage is indeed hard work. It takes time & effort. When you add in the additional role of 'homeschooling mother' than it can be even more difficult to find time to kindle that romance. However, the rewards of a good marriage & the wonderful foundation it provides for your family, are well worth everything you put into building this important relationship. Recently I was asked to review The Busy Homeschool Mom's Guide to Romance from Real Life Press. This is a book written especially for homeschooling mother about this, the most important of all inter-human relationships.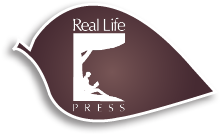 The Busy Homeschool Mom's Guide to Romance is written by experienced homeschooling mother Heidi St. John. Heidi has been married to her husband Jay since 1989 & they have seven children. The Busy Homeschool Mom's Guide to Romance is written for all homeschooling mothers who are married. Throughout the pages Heidi encourages you to focus on your marriage rather than prioritising it behind homeschooling, parenting & even ministries. At the beginning of the book Heidi introduces the theme of finding 'that girl' (she's the romantic girl we used to be when we were first married - before the busyness of life & the cares of a family took over). Within the pages Heidi takes you on a journey of rediscovery of 'that girl' who is still deep within. Heidi invites you into her life & explores with you what true romance in marriage really is. She is transparent as she shares from her own life. Heidi uses her years of experience to encourage you to build your marriage into something of beauty. Intertwined throughout the pages is godly advice, stories, personal experiences & Scripture quotes (which I particularly love). I especially appreciated the stories that Heidi shared about her grandparents long, strong marriage.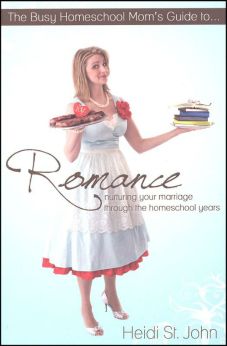 I received a digital PDF download copy of The Busy Homeschool Mom's Guide to Romance. I downloaded it to my Ipad & was able to read the bulk of it while sitting with 5 of my kiddos waiting at the doctor's surgery (it was a long wait & I am a fast reader). The Busy Homeschool Mom's Guide to Romance is 176 pages long & has 10 chapters. Each chapter covers a separate topic which is relevant to Christian married homeschooling mothers.
While The Busy Homeschool Mom's Guide to Romance is quite a short book, I personally found it very applicable to my life. I especially appreciated how easy it was to read. Heidi writes in a style that keeps you focused & eager to continue. I know I have personally found that juggling the role of both wife & homeschooling mother can be tricky & I know there are times when I've lost focus on what is the most important. This book serves as a reminder of making sure I have my priorities in order. It challenged me to make sure I am not living a parallel life to my husband, but am intentionally making the effort to spend time with him regularly.
Heidi St. John can also be found at:
Facebook
Twitter
Pinterest