I truly did not mean to leave it for over two weeks between posts.... but you know how it is, sometimes life just gets in the way of this online journal of mine & November may well be the busiest month on the calender with finishing the main school work for the year & finishing the farm tax ( in a hurry ~ completed now YAY!!) & ballet concerts ( which includes a million rehearsals) oh & of course it's the overlap of the sports which means a whole lot of afternoons out ~ having fun mind you, but for this homebody it's exhausting. Then of course we are in a renovating frenzy with relatives due to arrive here for Christmas ( like Dave's whole family whom we love, but we want to be able to comfortably accomodate without putting some down in the shearing shed ;). So forgive me on the lack of posts.
I decided that for November I was going to do thirty days of thankfulness ~ not because we celebrate Thanksgiving over here ( although I certainly have a million reasons to be thankful & often wish we did celebrate it), but because I need a reason to look for those things at the moment and it's been a while since I've taken the time to stop & look for those little things the Lord has blessed me with! To challenge myself I tried to take a photo a day of something I am thankful for & although sometimes I am a little late in remembering to pick up the camera, I'm having fun doing it!
Day One ~ the first strawberries of the season.
I am growing Cambridge Rival strawberries. This is their second year & the harvest has been wonderful so far. What these strawberries lack in size, they sure do make up in flavour making any others flavourless in comparison ( not just store brought ~ even others I've grown). This year we've been having a little trouble with our strawberries being stolen by the smaller humans before I can even get my hands on them :)
Day Two ~ the wide open spaces.
I'm sure I will never tire of all this space ~ what an amazing blessing to live here where the skies are open & the paddocks stretch on as far as can be seen!
Day Three ~ Weaning the lambs
Another job ticked off on our yearly calendar of farm work. It was a sad couple of days following this though as we sat listening to the mothers' cries searching for their missing babies ( which were at the paddock the far end of the farm). However they quickly settled down & forgave us & are now getting fat before we sell them early next year.
Day Four ~ beautiful iris'
First come the white iris' in early spring, then the pink iris' in October & finally the purple in November. I'm not sure which are my favourite because they all make me smile!
Day Five ~ Mangoes!
We sure do miss this part of Queensland & so when we saw some on special we splurged & got our first mangoes for the season ~ slightly tasteless, but they were thoroughly enjoyed anyway!
Day Six ~ Milk!
Lots of lovely milk each morning!
I promise to do a post on it all when I can finally get Dave to come down & take some photos of the whole milking process! In the meantime we are adjusting to raw milk!
Day Seven ~ these two~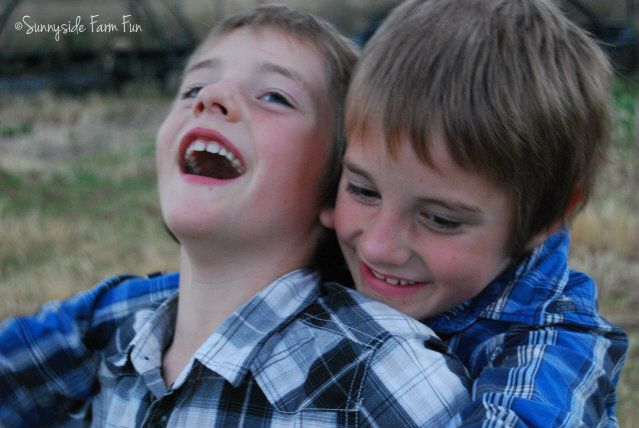 And the time to have a bit of fun & make it pretty too!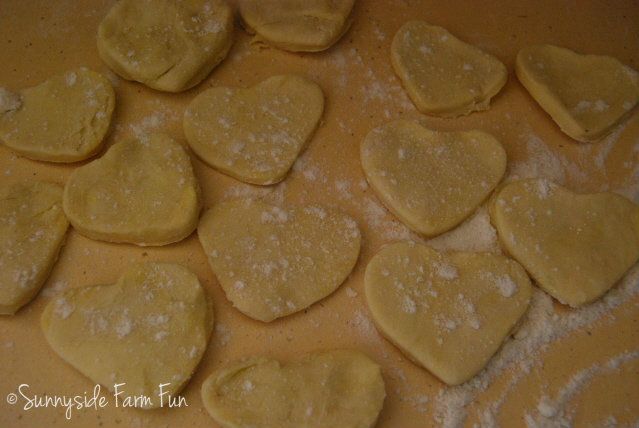 So many things to be thankful for...
What are you thankful for right at this moment??
Blessings
Linking up: